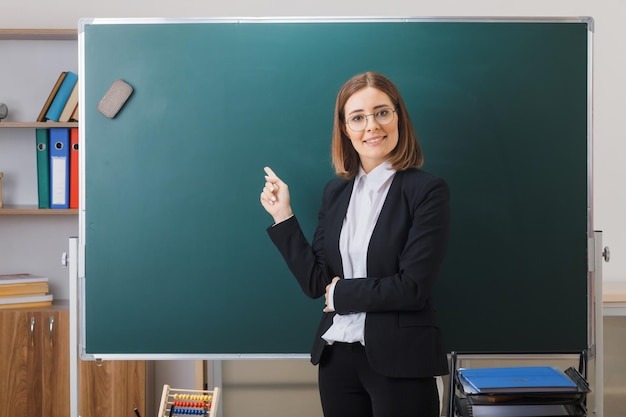 CCNA
Looking CCNA Preparation Course Online ?
Make your success story
Are you considering obtaining your CCNA certification and searching for a reputable online training program? The information that follows is an abbreviated version of a guide that will help you make the right choice:
1. Outline what you want to achieve. Determine why you want to be certified as a CCNA, your current level of expertise, and the kind of education most appeals to you.
2. Try some Research on the Courses You're Interested In. When looking for a course, you should try to locate a recognized one that offers a comprehensive curriculum, skilled teachers, and both hands-on and virtual learning components.
3. Narrow Your Choices: Make a list of the courses that are the most relevant to your situation.
4. Ask Questions: Get in touch with the people providing the course to gather information on the course syllabus, the instructors, the technological prerequisites, and the support.
5. Take a Look at the Feedback. Examine the reviews that were written by students and solicit personal recommendations.
6. Enrol in a Class and Commit to Your Education After determining which course will meet your requirements the best, commit to your education by establishing a regular study schedule and playing an active role in each class.
If you follow these steps, you will be able to find the right CCNA online school to advance your career in the networking industry. Have the best of luck!
What Is CCNA?
CCNA stands for Cisco Certified Network Associate. It is a widely recognized and respected certification in information technology and networking. Cisco Systems, a leading networking and communication technology provider, offers CCNA certification.
CCNA certification validates an individual's skills and knowledge in various aspects of networking, including:
1. Network Fundamentals: Understanding basic networking concepts, protocols, and technologies.
2. Routing and Switching: Configuration and management of routers and switches, including routing protocols like OSPF and EIGRP.
3. Network Security: Implementing security measures to protect network infrastructure and data.
4. Wireless Networking: Configuring and troubleshooting wireless networks.
5. Network Management: Network monitoring, management, and troubleshooting skills.
6. IPv4 and IPv6: Understanding and configuring both Internet Protocol versions.
7. WAN (Wide Area Network) Technologies: Knowledge of various WAN technologies like PPP and Frame Relay.
CCNA certification is an excellent starting point for individuals looking to build networking and IT careers. It is often a prerequisite for more advanced Cisco certifications, and it can also open doors to job opportunities in network administration, support, and related fields. Cisco periodically updates the CCNA certification track to reflect changes in networking technology and industry demands, so candidates must stay current with the latest exam objectives.
CCNA Course in Pakistan - Empowering Your Networking Journey
Our CCNA course in Pakistan is meticulously designed to provide you with the knowledge, skills, and certification required to excel in networking. We understand the importance of flexibility in today's learning environment, so we offer the option to complete your CCNA certification online, allowing you to tailor your learning experience to your schedule and needs.
Why Choose Our CCNA Course?
Our Cisco networking course covers many topics essential for any aspiring network professional. You will delve into:
1. Networking Fundamentals: Build a solid foundation by understanding the basics of computer networks, protocols, and data transmission.
o Routing and Switching: Explore the intricacies of routing and switching technologies, including Cisco routers and switches.
o OSI Model: Gain a deep understanding of the OSI (Open Systems Interconnection) model, a fundamental framework for network concept and communication.
o TCP/IP Protocols: Learn about the core protocols that power the internet and modern networking.
2. Hands-On Labs: Hands-on experience is key to becoming a proficient network professional. Our CCNA training program includes a series of hands-on labs that allow you to apply your theoretical knowledge in practical scenarios. These labs are designed to simulate real-world networking challenges, helping you build confidence and competence.
3. CCNA Study Materials: We provide a comprehensive CCNA study guide, CCNA practice questions, and CCNA practice exams to support your learning journey. These resources are invaluable in helping you reinforce your understanding of the course material and prepare effectively for the CCNA certification exam.
4. Expert Instructors: Our dedicated team of instructors comprises Cisco-certified experts with extensive experience in the networking field. They are committed to your success and will be available to provide guidance, answer your questions, and share insights from their networking careers.
5. CCNA Boot Camp: For those seeking an intensive learning experience, our CCNA boot camp is the perfect option. It's a fast-track program designed to prepare you thoroughly and efficiently for the CCNA exam in a condensed time frame.
6. Affordable Pricing: We understand the financial considerations of pursuing education. Our CCNA certification cost is competitive, making it accessible to aspiring networking professionals across Pakistan. Quality education should be affordable.
7. Career Opportunities: Earning a Cisco networking certification opens the door to career opportunities. Whether you aspire to become a network administrator or network engineer or work in various other IT roles, your CCNA certification will be highly regarded by employers. It's a credential that demonstrates your expertise and commitment to excellence in the field.
Start Your CCNA Journey Today
The networking field offers many career opportunities, and the Cisco CCNA certification is your ticket to unlocking these possibilities. Whether you're starting your career in IT or looking to advance to the next level, our CCNA course in Pakistan provides the knowledge, skills, and certification you need to succeed.
Our commitment to your success goes beyond the classroom. We offer ongoing support, resources, and guidance to help you achieve your CCNA certification goals. Whether you choose our CCNA certification online course or our intensive CCNA boot camp, you're investing in your future.
Are you ready to embark on your journey to becoming a Cisco Certified Network Associate? Contact us today to learn more about our Cisco CCNA course, explore our CCNA video tutorial and study materials, and take the first step toward a rewarding career in networking. Take advantage of the opportunity to transform your career and become a highly sought-after networking professional.
The Demand for Network Professionals in Pakistan
Pakistan's growing economy and increasing digitalization have led to a surge in the demand for skilled network professionals. Businesses, government agencies, and educational institutions rely on robust network infrastructures to support operations and services. This heightened dependence on networks has created a pressing need for individuals who can design, deploy, and maintain efficient and secure network environments.
As Pakistan's IT sector continues to expand, the role of network professionals becomes increasingly critical. Organizations invest in network upgrades, cloud services, and cyber security measures to stay competitive in today's global marketplace. This, in turn, has generated a demand for network administrators, engineers, and technicians who possess the expertise to manage and protect these networks.
The Role of Cisco CCNA Certification
Cisco, a global leader in networking technologies, offers a range of highly regarded certifications in the industry. Among these certifications, the Cisco Certified Network Associate (CCNA) is among the most recognized and sought-after. CCNA certification validates your skills and knowledge in network fundamentals, routing and switching, and network security, making it a valuable credential for aspiring network professionals.
CCNA Certification Online: The Convenient Path to Success
We understand that aspiring network professionals in Pakistan have diverse schedules and commitments. That's why we offer CCNA certification online, allowing you to access high-quality networking education from the comfort of your home or office. This flexibility lets you balance your studies with your work and personal life while achieving your certification goals.
Cisco Networking Career Opportunities
Cisco Networking Career Opportunities
Earning a Cisco CCNA certification opens the door to various career opportunities. Your CCNA certification is a powerful credential demonstrating your expertise and commitment to excellence in networking. Here are some of the career paths you can pursue with a CCNA certification:
1. Network Administrator: As a network administrator, you'll be responsible for managing and maintaining an organization's network infrastructure. This includes configuring routers and switches, monitoring network performance, and troubleshooting network issues.
2. Network Engineer: Network engineers design, implement, and manage complex network solutions. They work on network upgrades, expansions, and security enhancements. Network engineers often play a crucial role in ensuring the reliability and scalability of a company's network.
3. Network Technician: Network technicians provide on-site support for network-related issues. They troubleshoot and resolve network problems, install and configure network equipment, and assist with network upgrades and maintenance.
4. IT Support Specialist: IT support specialists assist end-users with technical issues, including network connectivity problems. They provide help desk support and ensure that employees can access the network resources needed to perform their jobs.
5. Security Analyst: Security analysts focus on protecting an organization's network from cyber security threats and vulnerabilities. They implement security measures, monitor network traffic for suspicious activity, and respond to security incidents.
6. Systems Administrator: Systems administrators are responsible for managing servers and the underlying infrastructure that supports network services. They work closely with network administrators to ensure the overall reliability and performance of the IT environment.
7. Telecommunications Specialist: Telecommunications specialists focus on voice and data communication systems. They design, install, and maintain telecommunications equipment, including VoIP (Voice over Internet Protocol) systems.
8. Wireless Network Technician: With the increasing prevalence of wireless networks, wireless network technicians are in demand. They specialize in designing, installing, and maintaining wireless networks, including Wi-Fi access points.
Curriculum
0 Sections
0 Lessons
0 Quizzes
16h Duration